Whether it's a paramedic's high-visibility jacket or a caterer's apron, they all have one thing in common – they wear a uniform. We often overlook how essential uniforms are; they help you identify who to ask for help during an emergency or when you require assistance or simply pinpoint who you can reach out to in any situation.
In the past, you could identify a person's occupation by their uniform, but with time, uniforms have become so much more.
Here's a look at how uniforms came about and how they've changed with time.
The First Work Uniforms – Badges
Image by Kiev via Unsplash
According to research, the first uniform dates back to the middle ages. Badges were used to show a person's job and who they worked for. For instance, the badge of a messenger came with the emblem of the nobility or royalty that they served. This helped prove legitimacy and also easily recognise where the letter came from, a return address of sorts. Badges were just the start of the uniform tradition.
Over time, with the advancement in technology and textile production, badges were replaced with clothing that was specifically tailored to bear the insignia and colours of the house they belonged to.
Later Work Uniforms – Liveries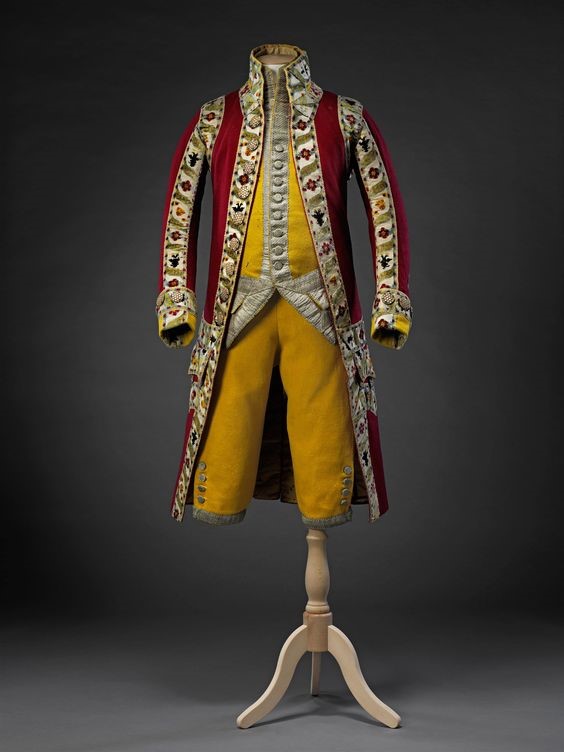 Image by John Bright Collection via Pinterest
One of the first occupational uniforms, were the uniforms worn by those who served at European courts. Liveries were items of clothing embellished with the symbols and colours of the country or family they served. They were popular throughout the 18th, 19th and early 20th centuries. They were predominant and well-liked due to their practicality more than their prettiness.
The Early Days of Uniforms
Image by Vintage Penny Lane via Pinterest
The military, police officers and postal workers were the earliest occupations to adopt uniforms. It's easy to see why these jobs needed uniforms – primarily to show who they served and to help distinguish them from the general public.
From a mile away you can instantly recognise that camouflage worn by military personnel on the field.
Imagine a police officer or letter carrier showing up at your front door or workplace in plain clothes; not only would you not believe them but it's also putting off.
Modern Work Uniforms
Fast forward a hundred years and even today, the importance of uniforms is invaluable.
Cooking up a storm
Image by Eiliv-Sonas Aceron via Unsplash
If you feel chefs are cooking up a look with their tall white hat and white chef's coat, you're wrong. The traditional white chef's outfit is made to convey rank, power and hygiene in the kitchen environment. This uniform was first seen in France in the 1800s. Marie-Antoine Carême's famous sketch of two chefs in traditional white coats made this uniform trendy after 1878. The prominence of the chef's uniform grew as the restaurant industry grew larger.
Today from Gordon Ramsay to Jamie Oliver to Rachel Ray and Wolfgang Puck, everyone of the well-known chefs is clad appropriately from head to toe.
Clinical but practical
Image by National Cancer Institute via Unsplash
Black was a common colour worn by doctors until the late 19th century. The colour bore morbid connotations and luckily, by the 20th century, medication progressed and attitudes changed and that's when the iconic white lab coats came into existence. Like chefs, white denotes cleanliness and sterile purity that the medical profession associated with.
With the passing days, the uniform progressed. Doctors wore smarter attire and casual scrubs that made them less intimidating and more relatable.
Not only in reality but in tv shows too like the popular medical drama Doogie Howser MD or Grey's Anatomy, everyone wears appropriate clothing.
Suited and booted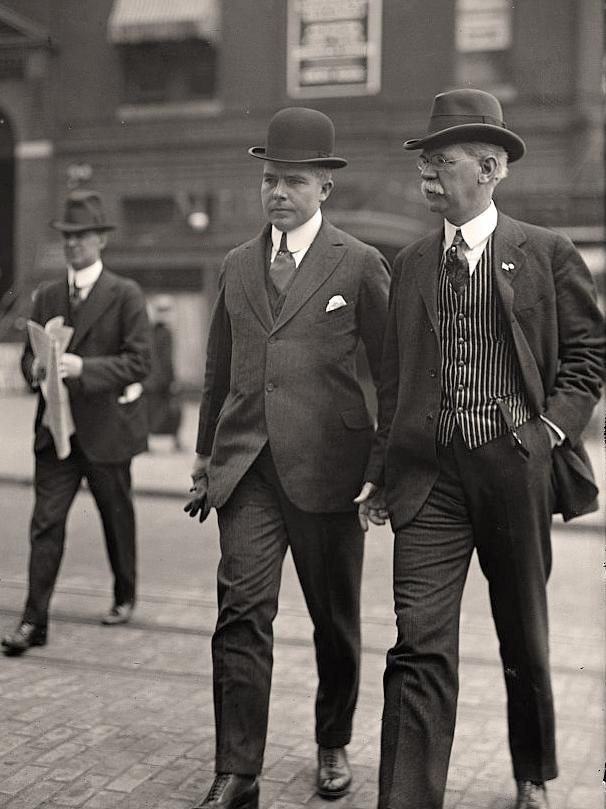 Image by My Little Time Machine via Pinterest
In the 1900s, in fashion-conscious cities like London and Paris, the suit became more prominent. Tailoring evolved into ensuring perfectly fitted suits which were comfortable and looked professional too.
The 1920s was all about showing off your affluence, which meant luxurious fabrics, elaborate and heavily embellished suits. Suits worn then and later on, continued to imply the power the suit had.
Today, from lawyers to top executives to managers and bankers, everyone needs to dress to impress and what better way than a suit.
Keeping up with the times
You may not notice, but uniforms are everywhere – from your local store to the sports team you support. Badges, too. Those employees in a customer-facing role, as a part of their uniform, often wear a badge with the name and position.
Whether it's a simple badge or shirt or a head-to-toe uniform, a uniform is many things. It evokes trust in a company from customers, patients and own staff, helps employees feel like a valuable part of the company and creates a sense of pride.
Looking to create a uniform of your own? You're in the right place, check out all that we can do for you!
http://acrosswear.com/